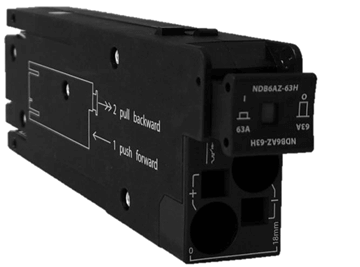 What does NDB6AZ-63H do?
NDB6AZ-63H series are the high-performance circuit breakers, be born only for 5G communicaiton industry. Based on Nader's technical advantages in R&D and manufacturing of high-end circuit breakers, combined with the advantage of HUAWEI and Samsung electronics in 5G communication technology and rich application experience, association between strong enterprises so that can take advantage of each other's strengths has developed this series products.
What does the application of NDB6AZ-63H?
NDB6AZ-63H series products are used in communication cabinets or telecommunications equipment rooms, as isolation, short circuit and overload protection for cabinets, equipment rooms and downstream subscriber lines.
-Short-circuit protection
-Over-load protection
-Isolation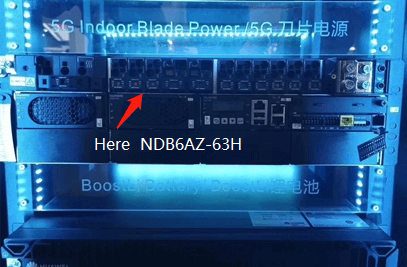 What is the product portrait?
| | |
| --- | --- |
| Product Series | NDB6AZ-63H |
| Frame class | 63A |
| Rated current | 6A 10A 16A 20A 25A 32A 40A 50A 63A |
| Application | Battery or Load |
| Number of poles | 1PN, N pole straight through |
Trip characteristics: instantaneous trip range 11In (1±20%)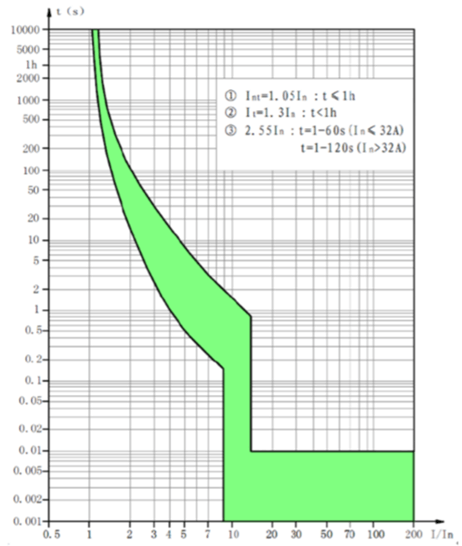 What are the main technical parameters?
Parameter name
Specific parameter description

Rated voltage (V)

80V DC 230V/240V AC

Rated breaking capacity (kA)
10kA(80V DC) 6.0kA(6-16A, 230V/240V AC) 4.5kA(20-63A, 230V/240V AC)
Electrical endurance (times)
4,000 times
Mechanical life (times)
6,000 times

Circuit breaker insertion

and removal times (times)

200 tiemes
Insertion frame force (N)
≤80 N
Pull out frame force (N)
≤75 N
Plug depth (mm)
23~25 mm
Stripping length (mm)

0.75~6mm²: 12~18

10mm²: 14~18

16mm²: 18±1

Cold pressed end Length (mm)

0.75~6mm²: 10~16

10mm²: 12~16

16mm²: 16±1

Wiring area (mm²)

Bare wire: 0.75~16

Ferrule with plastic sleeve: 0.75~10

Ferrule without plastic sleeve: 16

Cross-sectional area of ferrule: 1.3mm≤Length≤6mm, 1.3mm≤Width≤6mm.

Insulation sleeve or heat shrinkable tube diameter ≤9.5mm when ferrul is inserted into 25mm depth.
Why NDB6AZ-63H is the best choice in 5G industry?
1. Perfect customized
Ultra thin and slim sizes, so easy to reduce the large-area remake of the original equipment and cabinet.
2. Reliable products
These circuit breakers were only born for 5G communication equipment by Nader, Huawei and Samsung electronics, association between strong enterprises so that can take advantage of each other's strengths has developed the type product.
3. At best price
Now, it's only selling for USD12.8 each.
4. Certified product protection
Quisure and Nader are strategic partners, so every product sold on the Quisure network is manufactured by Nader and authorized for sale.