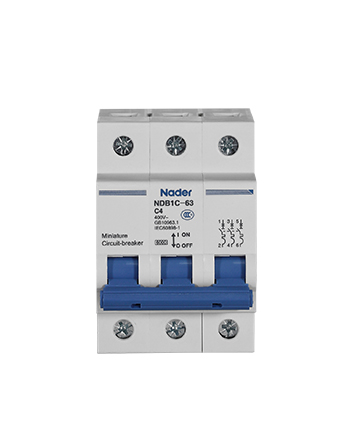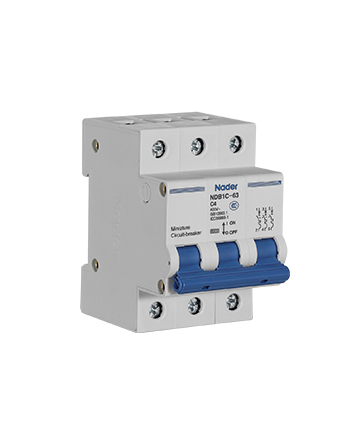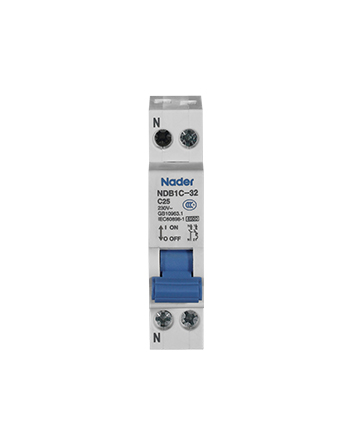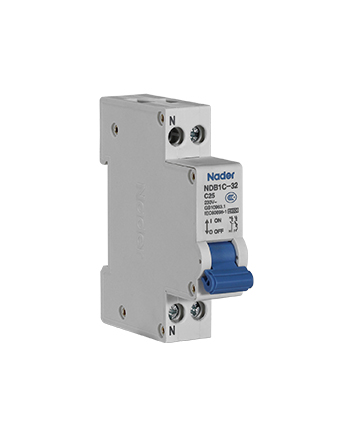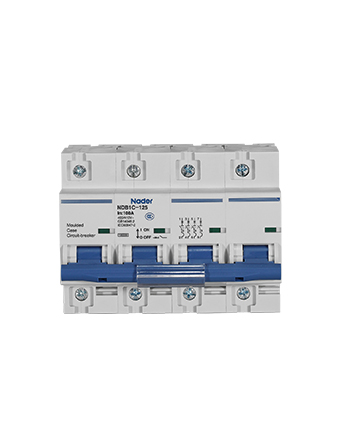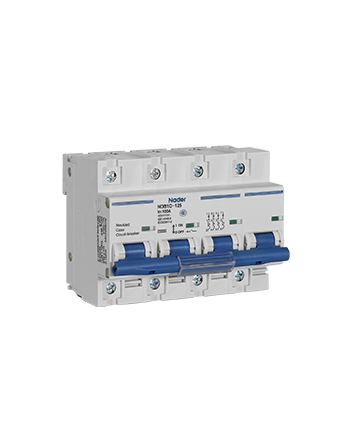 Description
Application:
●Short -circuit protection
●Over-load protection
●Isolation
NDB1C-63 dedicated to the low voltage power distribution system of industrial, buildings, energy communications and infrastructure.
NDB1C-125 series is used in low voltage electrical distribution system in industry, real estate, power, telecom, construction field, etc.
Main technical parameters

NDB1C-63
● Electrical parameters
○Number of Poles:1P、2P、3P、4P
○Rated working Voltage:AC230/400V(1P);AC400V(2P、3P、4P);DC60/80V(1P、2P)
○Rated Current: 1A, 2A, 3A, 4A, 5A, 6A, 10A, 16A, 20A, 25A, 32A, 40A, 50A, 63A
○Rated Frequency: 50/60Hz
○Rated Impulse Withstand Voltage:4kV
○Rated Insulation Voltage: 500V
○Power frequency withstand voltage:AC2500V 50Hz 1min
○Breaking Capacity: The tripping characteristic is B, the circuit breaker Icn of type C = 6 kA (rated current is 50A, the circuit breaker Icn of type 63A is 4.5 kA) the tripping characteristic is D circuit breaker Icn = 4.5kA
○Instantaneous Tripping Characteristic: B、C、D
●Mechanical and Electrical life :10000 times(Mechanical Life: 6000 times,Electrical Life: 4000 times)
●Product certification and implementation of national standards
○Product certification:CCC
○Conform to national standards: GB 10963.1 、IEC 60898-1
○Environmental requirements:RoHS

NDB1C-125
● Electrical parameters
○ Rated voltage (Ue): AC230/240V(1P ); AC400/415V(2P;3P;4P);DC60/80V(1P); DC80/125V(2P)
○ Rated current (In): 50A, 63A, 80A, 100A, 125A
○ Rated breaking capacity (Icn): 10kA
○ Impulse voltage endurance: 6kV
●Isolation function
○Indication of real breaking
○Green color in the indication window indicates the contacts are open
● Mechanical and electrical life: 10000 times
● Standards and Certificates
○CCC,CE,TUV;
○GB/T 14048.2、IEC 60947-2
● Environmental requirements:RoHS
● Used in place without obvious shock and vibration
● Wiring
○ Adopt tunnel type wiring
○ Connection capability: 10mm2 to 50 mm2
Working conditions
● Ambient temperature: -40℃~+70℃
● Relative air humidity≤95%
● Altitude: ≤2000m
● Pollution degree: 3
● Used in place without obvious shock and vibration
Features
◆ With overload and short circuit protection units - full protection functions.
◆ With the "Frame" wiring structure - safe and reliable wiring.
◆ Support a variety of accessories: Residual current action release, auxiliary contact, alarm contact, busbar - Easy to expand the functions.
◆ Modular - Any combination, series support.
◆ The TH35mm standard installation rail is supported - convenient and simple installation.